SCCD 31903 Ronnie Cuber/Gary Smulyan "Tough Baritones"
<![if !vml]>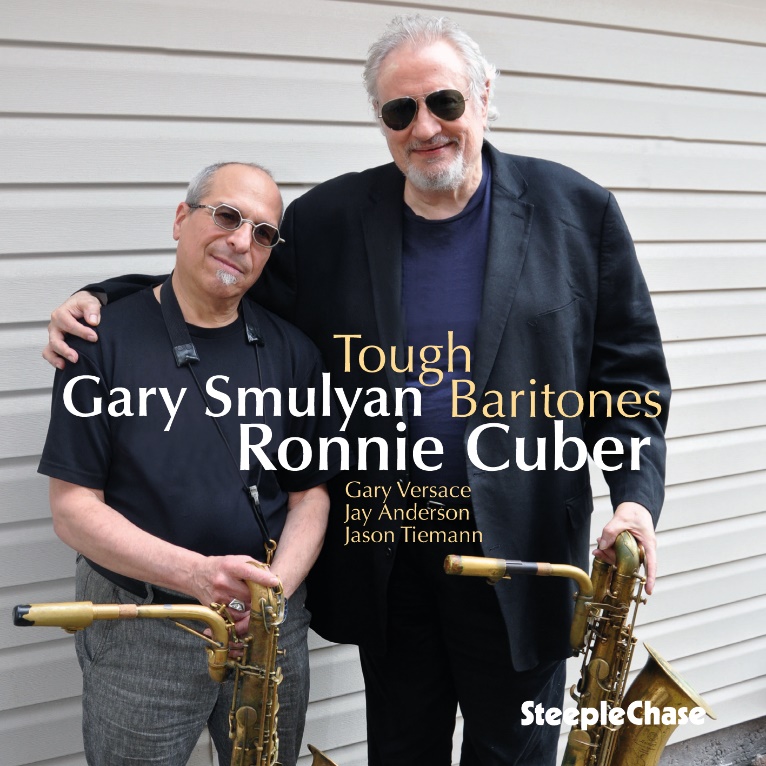 <![endif]> <![if !vml]>

<![endif]>
Cuber and Smulyan, two of the leading exponents of this weighty member of the saxophone family meet here for the first time showcasing their combined feat of baritone sax playing in modern jazz.
Ronnie Cuber (b. 1941) has for more than the past half century been one of the most important soloists of this instrument.
Gary Smulyan (b. 1956), the multiple award-winner of numerous jazz polls as the baritone saxophonist of the year has been particularly acclaimed for his witty contrafact compositions and performances.
"A monstrous date and one of the best for all aboard. Certainly one of Cuber's best." (Cadence on SCCD 31860 Straight Street)
"While Cuber's approach here is resolutely modern, much of album serves the
same function as the organ-jazz idiom did 50 years ago: to rock a club with
the same kind of backbone as a much larger band."  (Aaron Cohen – DownBeat on SCCD 31882 Four")
"His passionate sound and fresh ideas make Alternative Contrafacts a set well worth picking up, particularly by straight-ahead jazz collectors."  (Scott Yanow – NYCJR on SCCD 31844)
RONNIE CUBER, GARY SMULYAN baritone saxophone
GARY VERSACE piano, JAY ANDERSON bass, JASON TIEMANN drums
Recorded April 2019
1             BLOWING THE BLUES AWAY (Horace Silver) 4:33
2             THAT'S THE GROOVY THING (Red Prysock) 5:02
3             LITTLE SUN FLOWER (Freddie Hubbard) 9:24
4             NICA'S DREAM (Horace Silver) 6:47
5             DAMN RIGHT BLUES (Ronnie Cuber) 5:58
6             LOVER (Richard Rodgers) 5:38
7             WELL YOU NEEDN'T (Thelonious Monk) 6:39
8             THE PREACHER (Horace Silver) 5:03
9             SPLIT KICK (Horace Silver) 6:29
10           INTERVALS (Ronnie Cuber) 5:30
Total Playing Time 61:50
Listen to the album here:
https://open.spotify.com/album/6zSDrD9zq6E3vwi01AuVHk
https://music.apple.com/us/album/tough-baritones/1547237943?l=ja&ls=1&app=itunes
https://music.apple.com/us/album/tough-baritones/1547237943?l=ja&ls=1